Mohamed Fahmy is finally free. Thank you!
Dear Tracy,



We have some important case developments to share, thanks to your efforts and support! But first we want to draw your attention to an
urgent action for a young activist facing imminent execution in Saudi Arabia.
Thank you for speaking out for his life.
We're also taking a moment to celebrate big news: after more than a year and a half of being persecuted by Egyptian authorities – forced to endure two drawn-out, politically-motivated trials and months in prison – simply for their work for news channel Al Jazeera English, Canadian journalist Mohamed Fahmy and his Egyptian colleague Baher Mohamed have finally been pardoned and released! Thank you truly for persisting in your call to the Egyptian and Canadians authorities.
---
PARDONED! Egypt frees Al Jazeera staff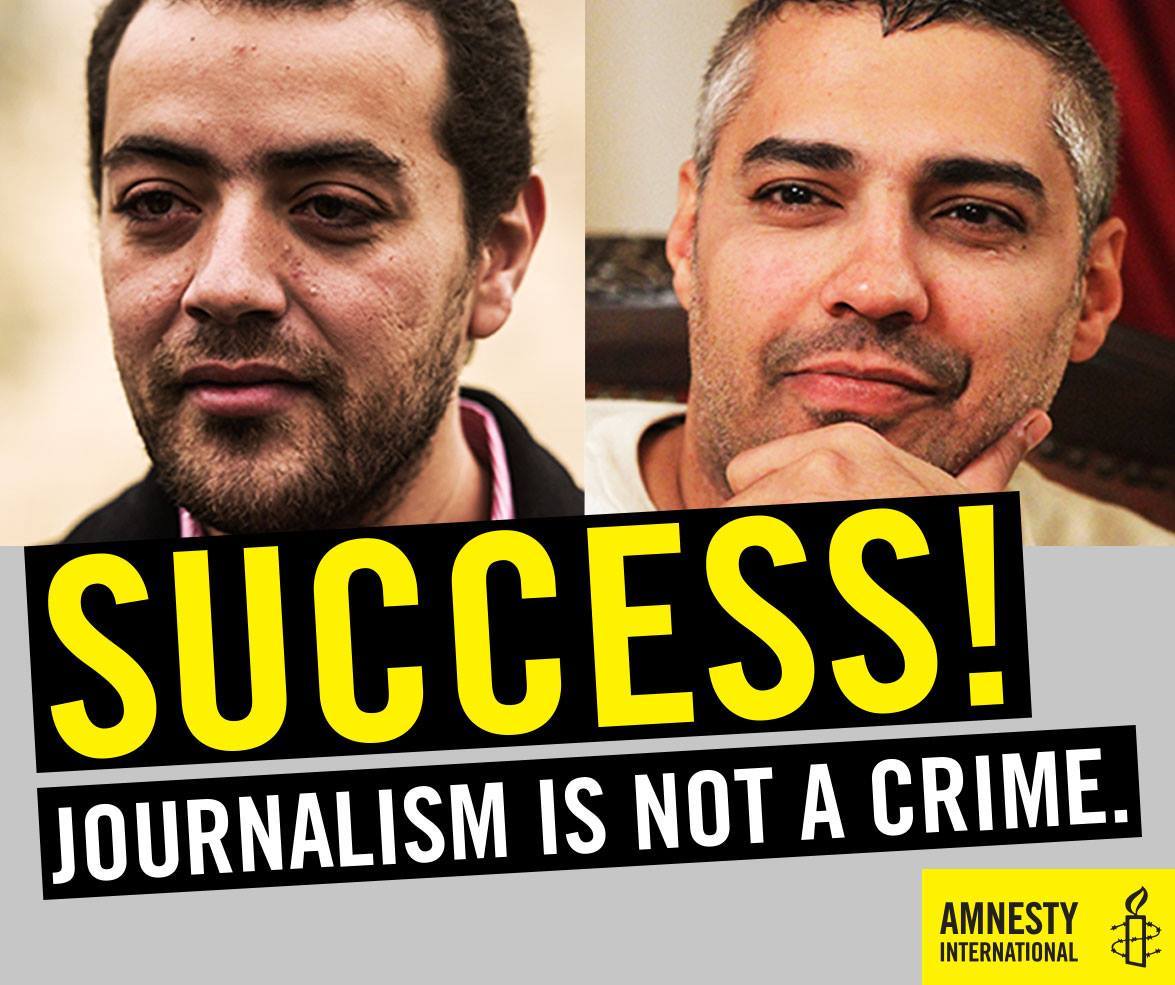 Just weeks after a court sentenced Mohamed Fahmy and Bahar Mohamed to another three years in prison, Egyptian President Abdul Fattah al-Sisi has released them under a presidential pardon.
Thank you for not giving up during their long and frustrating road to freedom. Your persistence changed their lives. We continue to call on Egyptian authorities to drop all criminal charges against them and their colleague, Peter Greste.
>> Read more about their long road to freedom
---
Good news! Protection ordered for Indian sisters facing sexual violence as "punishment"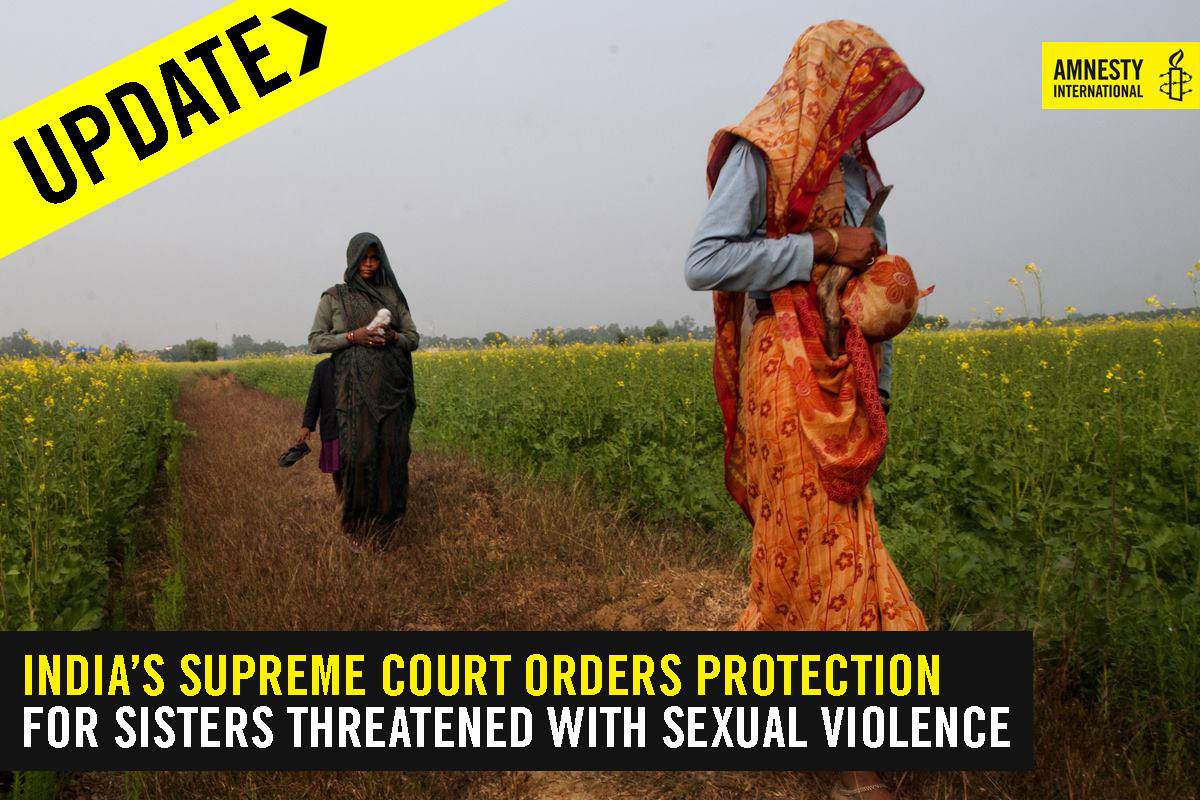 More than 500,000 Amnesty supporters like you worldwide spoke out for Meenakshi Kumari and her 15 year old sister who were ordered by a village council in India's Uttar Pradesh state to be raped and paraded naked as "punishment" because a brother eloped with a higher-caste woman.
On September 16, the Supreme Court of India recognized the risks to Meenakshi and her family and ordered the Delhi Police to provide the family with protection. Amnesty International is still calling for justice for the sisters and their family.
>> Learn more about this groundbreaking case and Amnesty International's work to stop gender-based violence in India
---
Refugee Crisis: Volunteers help people survive while leaders search for solutions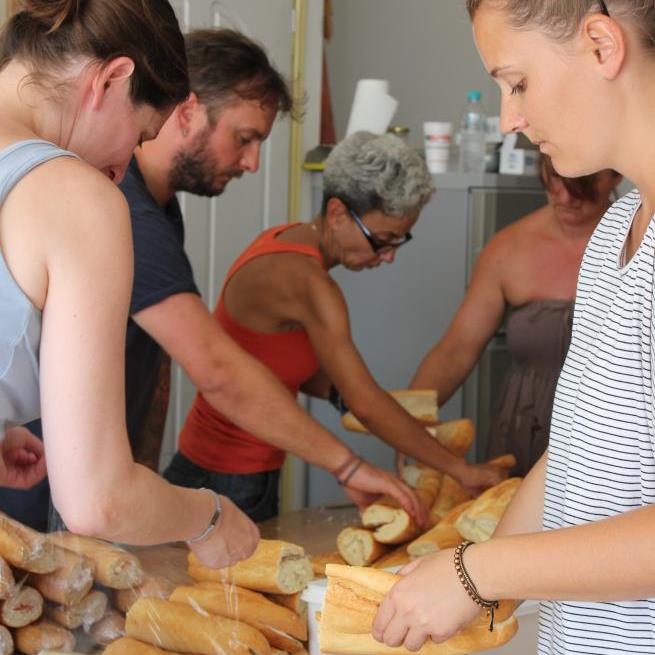 From Greece to Germany, volunteers are joining forces to help newly-arrived refugees and migrants get food, clothes and medical attention -- plugging glaring gaps in the EU's broken asylum system while Europe's leaders still grapple for a common solution to the growing crisis.
Read about their efforts.
Meanwhile in Canada, we're continuing to press the Canadian government to act decisively and generously to open up places of safety for those fleeing conflict.
>> Visit our Syrian Refugee Crisis page for the latest updates and to get more involved!
---
Saudi Arabia: Stop the Execution of a young activist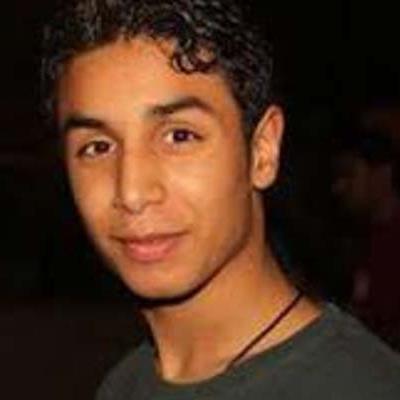 Ali al-Nimr faces imminent execution for crimes he allegedly committed when he was just 17 years old.
Ali was not allowed to see his lawyer, and said that officers tortured him to make him sign a "confession". With all appeals exhausted, his execution could take place as soon as the King ratifies the sentence.
>> Take Action: Call on the King of Saudi Arabia to stop the execution of Ali al-Nimr
---
Send solidarity to women in El Salvador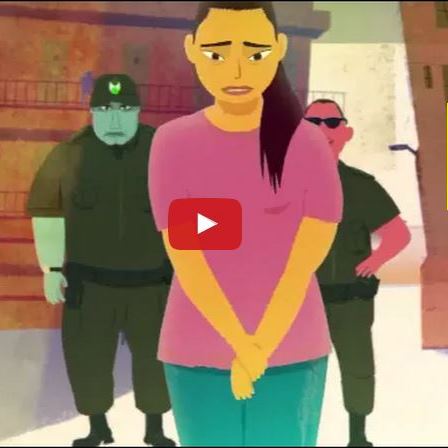 In El Salvador, women who miscarry or have stillbirths may be accused of abortion or murder, and end up imprisoned for decades. Many face sentences of more than 30 years.
The total ban on abortion in El Salvador means that abortion is a crime even if the woman's life is at risk, if the pregnancy is the result of rape or incest, or if the foetus is not viable.
Join us in solidarity with the women jailed in El Salvador after suffering complications with their pregnancies, and demand their immediate release.
>> Take action: Add your name to stand in solidarity with women in El Salvador
---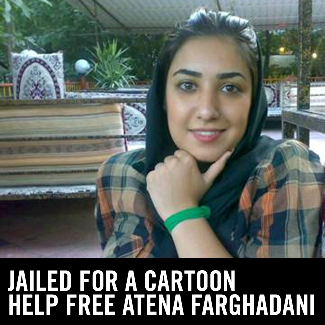 Iranian cartoonist

Atena Farghadani's

hunger strike
29-year-old artist Atena Farghadani is imprisoned in Iran simply for being seen to be critical of the authorities. We recently spoke with her mother who told us Atena went on a hunger strike in early September to protest verbal abuse from prison staff.
Read more and speak out for Atena if you haven't yet!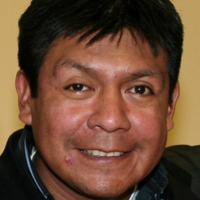 Good news! Flaminio Onogama has resumed his activism in Colombia
Our Americas campaigner, Kathy Price, has received exciting news from Colombian Indigenous leader Flaminio Onogama: he's returned to his activism and is running for office! Flaminio asked Kathy to pass on his thanks to Amnesty Canada supporters who pushed for his protection after he received death threats.
Read Flaminio's message of thanks to you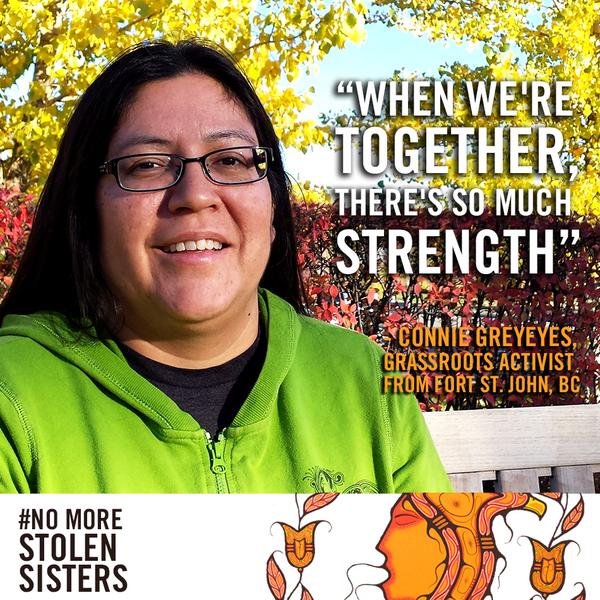 October 4: Honour our Stolen Sisters at a vigil
October 4 has become a national day to commemorate the lives of missing and murdered Indigenous women and girls; over 200 vigils were held last year. It is also a time to stand with our Indigenous partners and amplify the call for a comprehensive national response to end this human rights crisis.
"When we're together, there's so much strength": Read our interview with activist Connie Greyeyes
>> Find a vigil near you
One year on: Where are the 43 missing students of Ayotzinapa, Mexico?
September 26 marked a terrible anniversary. It was on that day a year ago that students from Ayotzinapa were fired on by Mexican police. Eyewitnesses saw the police take away 43 students. They were never seen again. Recently their families went on a hunger strike to demand a real investigation and justice -- but most of all they want their kids back!
>> TAKE ACTION: Stand with the families of the 43 students and demand answers from the Mexican government