December 10: Be a Human Rights Hero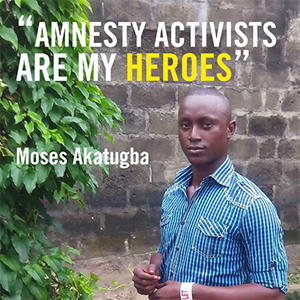 Biggest. Human rights campaign. EVER!
Join millions of Amnesty activists around the globe to demand justice and freedom for people subjected to grave human rights abuses.
Sign up for this year's Write for Rights.
Last year, activists in 143 countries sent 3.2 million letters and messages on behalf of people they've never met -- people imprisoned for their beliefs, people on death row, people facing threats for their peaceful activism.
Last December, Canadians gathered with friends, family and colleagues at over 300 events in living rooms, schools, workplaces and cafes across Canada. We wrote letters, signed petitions and sent solidarity cards to individuals at risk.

December 10 is the day when Amnesty International's voice is heard around the world. This is the day when you can make our voice even more powerful!
We have already selected
7 priority cases
that need global attention, and over the next six weeks we'll add several more cases.
People featured in our actions this year like Burmese student activist Pyhoe Phyoe Aung and Saudi Arabian blogger Raif Badawi's lawyer, Waleed Abu al-Khair, need activists like you to mobilize other caring people to join us.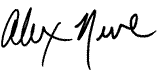 Alex Neve, Secretary General
Amnesty International Canada
P.S. Your passion and leadership multiplies the strength and influence of our human rights movement. On December 10, let's make sure the world knows that millions of people around the globe believe that every person deserves to live with dignity and respect.
Sign up for Write for Rights!