Thank you for speaking up for the rights of Indigenous people in Canada

Thank You!
Dear Tracy,
Thank you for taking action to speak up for the rights of Indigenous people in British Columbia.

For more than 50 years Amnesty International has changed the world thanks to people like you. Because when we raise our voices together, we do amazing things.

We stop governments and global corporations from abusing their power. We prevent torture and halt executions. We give strength to brave individuals fighting for human rights against all odds, from gay rights activists in Uganda to free speech advocates in Russia.

And every action you take, however simple, helps us do it.
Help us be louder today by:
1. Share our action on your Social Media
2. Get more involved with the Site C struggle

Learn more

3. Support Amnesty with a regular gift or donation to help us achieve our long term goals.

Thank you once again,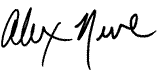 Alex Neve,
Secretary General, Amnesty International Canada