Ottawa must intervene on Site C immediately
Dear Tracy,

This weekend we have a special edition of Human Rights News, focused on three corporate accountability campaigns for your attention.

We wanted to tell you about a visit to Amnesty International yesterday from a woman named Helen Knott, an Indigenous activist from Prophet River First Nation, who is in Ottawa to urge Prime Minister Trudeau and his government to halt construction of the Site C dam in northeastern British Columbia.

Please read Helen's story below, and join our urgent call for Ottawa to intervene on Site C before BC Hydro destroys the Peace Valley. Thank you for speaking out!
---
"If Prime Minister Trudeau truly wants to build a new relationship based on respect for our rights, he needs to act immediately to withdraw all federal support to the flooding of our land by the Site C dam."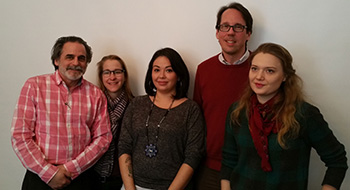 Helen Knott, centre, with Ed Bianchi, KAIROS; Julie Delahanty, Oxfam Canada; Craig Benjamin, Amnesty International Canada; and Sarah McCue, Canadian Federation of Students
When Helen Knott talks about the importance of the Peace Valley, she inevitably also talks about her grandmother. About time spent together out on the land, learning the stories that have been passed down through the generations.
Today, the land itself is under threat. Rampant resource development has despoiled much of northeastern BC, and now the only remaining section of the valley is threatened by the construction of a massive hydro-electric dam called Site C.

Despite legal challenges from West Moberly and Prophet River First Nations, BC Hydro has pressed ahead with clearing the site for construction.

Before and after images show destruction that has already occurred as construction of Site C dam presses ahead
Helen's great-great grandfather signed Treaty 8 in 1911. The original intent, Helen says, was for Indigenous and non-Indigenous people to be able live side by side while protecting the culture, traditions and identity of First Nations.

This week, Helen came to Ottawa to urge Prime Minister Justin Trudeau and his government to honour the original intent of the Treaty. Amnesty International and 25 other organizations are supporting this call. Will you add your name?
>> TAKE ACTION: Tell Prime Minister Trudeau to respect the treaties and intervene immediately on Site C
Read more about why this matters
---
Forced evictions in Myanmar. Violence against peaceful protesters in Guatemala. Forced labour in Eritrea. Livelihoods destroyed by pollution in Nigeria and Canada.

These are some of the horrific human rights violations we've uncovered in connection to several Canadian oil, gas and mining companies -- companies that your bank may be investing in.

Major banks and the Canadian Pension Plan have developed solid human rights and environmental policies in recent years, but we've found they are still investing in companies that harm human rights.
This RRSP season, make sure your bank invests in line with your values and lives up to its commitments to human rights!
>> TAKE ACTION: Send a message to your bank or the CPP to tell them to invest in human rights
Already sent a message?
Please ask friends and family to do the same!
---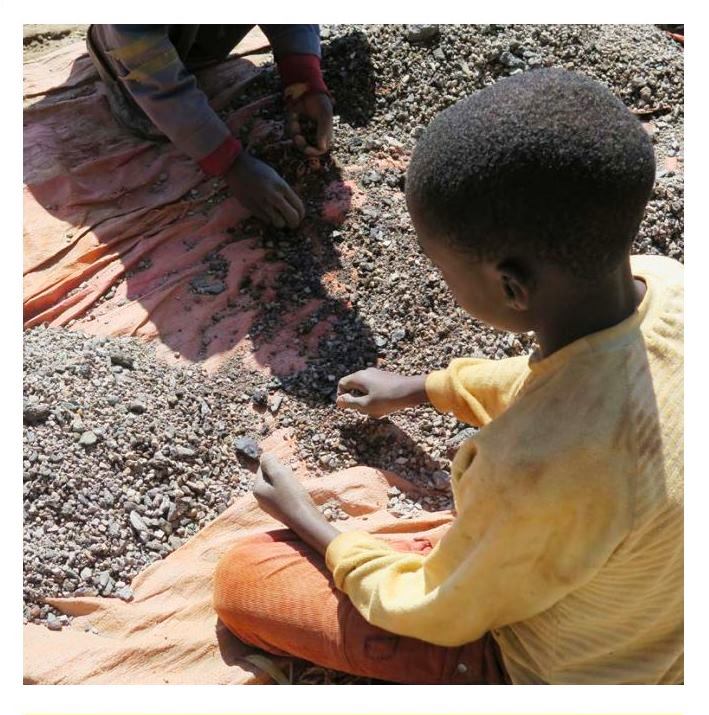 Did you know your smart phone contains minerals that might have been mined by children in the Democratic Republic of Congo in appalling conditions?



We recently released a report in partnership with Afrewatch that traces the sale of cobalt, used in lithium-ion batteries, from mines where children as young as seven and adults work in perilous conditions.

When we shared our resesarch with Apple, Samsung, LG, Sony and twelve other major companies, they admitted don't really know much about the cobalt they source for their billion-dollar industry.

Amnesty International is calling on these companies to work with DRC authorities to improve working conditions for cobalt miners and ensure that children working in those mines can attend school.
Learn more about our findings

Use Twitter? Take action here (We'll be sharing other action opportunities soon!)