Mahdi Abu Dheeb should be in a classroom, not a prison cell.
Mahdi is a teacher and union leader in Bahrain. He was arrested, beaten, tortured and jailed for defending human rights and calling for democratic reforms in his country.
In early 2011, at the height of the 'Arab Spring' uprisings across the middle east and north Africa, protests and violent crackdowns rocked the streets of Bahrain. Hundreds were arrested and abused, and more than 35 protestors were killed.
Mahdi Abu Dheeb, president of the Bahrain Teachers' Association, called on his teaching union to strike, demanding political reforms and a thorough investigation into the deaths that occurred during the protests.
It wasn't long before Mahdi was himself arrested and subjected to torture.
Mahdi was at his uncle's house on 6 April 2011 when police seized him for interrogation. They took him to a secret location: his family didn't know where he was for over three weeks.
Mahdi was subjected to 64 days in solitary confinement. When he was interrogated, Mahdi says the police beat him. Mahdi's daughter, Maryam, told us that her father had two broken ribs and was suffering from severe neck and back pain when she saw him after his time in detention.
Mahdi was tried before a military court in September 2011 on charges including halting the educational process, attempting to overthrow the ruling system by force and possessing pamphlets.
He was found guilty and was sentenced to 10 years in prison – which was reduced to five years after an appeal. Mahdi has already served half of his reduced sentence.

Amnesty International considers Mahdi Abu Dheeb to be a prisoner of conscience because he has been jailed solely for peacefully expressing his opinion.

With hope for justice,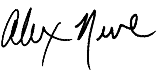 Alex Neve
Secretary General
Amnesty International Canada
P.S. Your actions will allow us to urge governments in countries like Bahrain to drop all charges against brave activists like Mahdi Abu Dheeb. Your support helps put an end to the crackdown on peaceful protest in Bahrain and the unlawful imprisonment of human rights defenders.
Please click here to take action for Mahdi today
. Thank you.