Sign Amnesty's petition on Bill C-51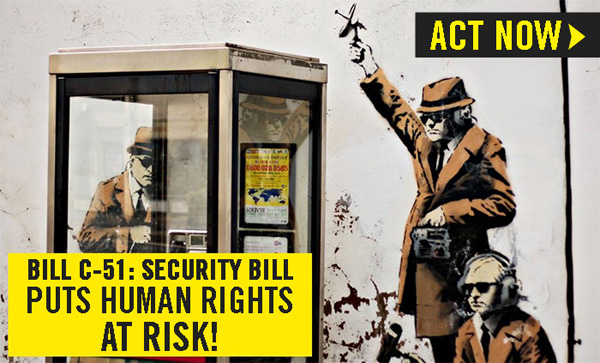 Canada's proposed security bill C-51 puts your human rights at risk
Dear Tracy,

The new Anti-Terrorism Act, Bill C-51, proposes a massive overhaul to Canada's national security laws. The government's attempt to rush the legislation through a parliamentary committee was met with widespread calls to increase the amount of public scrutiny these new measures should receive.

Four former Canadian Prime Ministers, together with 18 eminent Canadians, including former Supreme Court judges, have expressed concern that the lack of robust and integrated accountability for Canada's national security agencies poses serious problems for both public safety and human rights.

Amnesty International agrees. On Monday, we submitted a Brief to the House of Commons Standing Committee on Public Safety and National Security in which we identified 7 key human rights concerns and recommendations about the widely expanded powers and new criminal offences within the proposed legislation.

>> Please speak out with Canadians who care about human rights, and call for Public Safety Minister Steven Blaney to withdraw Bill C-51

Governments have not only the right, but the responsibility to respond to concerns about threats and attacks – including terrorism – and protect their citizens. But not at any cost.

Anti-terrorism laws cannot put human rights second to security, and absolutely must not be used to target or have disproportionate impact on individuals and groups exercising their fundamental rights to freedom of religion, expression and association.

Join Amnesty's call to withdraw Bill C-51.

Sincerely,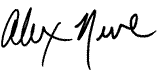 Alex Neve,
Secretary General, Amnesty International Canada