Reunite them in freedom
Demand freedom for Leyla and Arif:
Jailed for defending human rights in Azerbaijan
Leyla and Arif Yunus are of two of Azerbaijan's most prominent human rights activists. They lead the Peace and Democracy Institute, and have called for greater respect for human rights in Azerbaijan, such as freedom of expression, arms control and the rights of women and children.
The government first used threats to try to silence Leyla and Arif, then in 2014 they were arrested and accused of crimes, including treason.
In August 2015, Lelya and Arif were sentenced to 8.5 and 7 years respectively for fraud. Treason charges are still pending. Amnesty International believes that all of the charges against them are trumped up. The authorities are punishing Leyla and Arif because of their human rights work.
Leyla and Arif are prisoners of conscience

, jailed because they criticized the government of Azerbaijan. A recent Amnesty investigation found that at least 20 other people are in prison for exercising their right to free speech in Azerbaijan.
Please help us continue to pressure Azerbaijani President

Ilham Aliyev
to immediately release Leyla and Arif.
Video: Leyla and Arif's daughter asks 'Why?'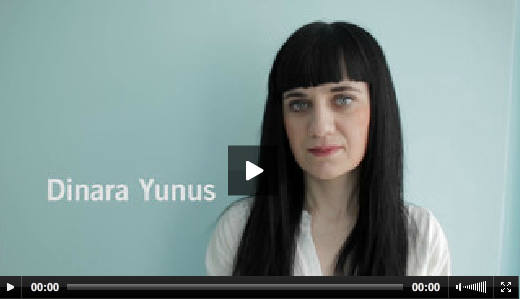 Leyla and Arif's daugher, Dinara, fled her home and now lives in the Netherlands where she recorded a video asking Azerbaijani President Ilham Aliyev why he jailed her parents despite claiming that "all the fundamental freedoms are provided" in his country.
Please help Amnesty International continue to

demand freedom
for Leyla and Arif
and others like them around the world who are jailed for peacefully defending human rights.
Click here to make a donation today
.
Sincerely,
Alex Neve
Secretary General,


Amnesty International Canada
p.s. These words are from an open letter written from prison by Leyla to her husband Arif:
"I'm so lonely without you! ... After 36 years of life together we're in different cells in different prisons… most difficult of all is that you are not nearby."